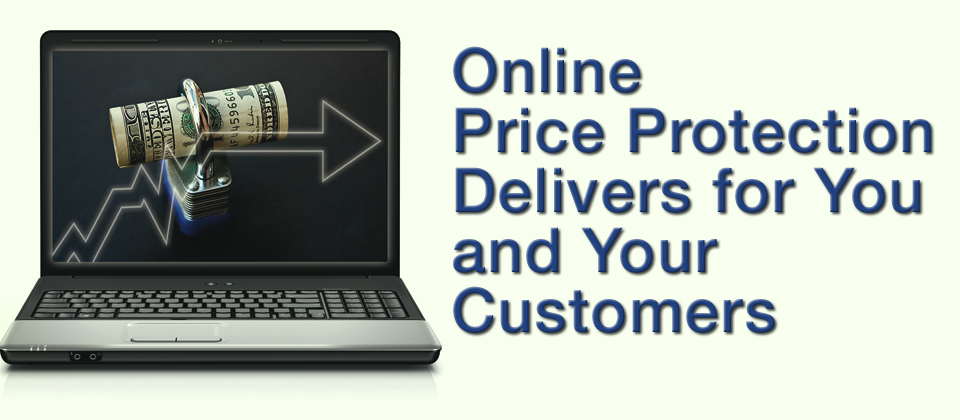 Many Internet-savvy customers would rather serve themselves online than make a phone call
By: Richard Rutigliano, PriMedia Inc.
Price protection programs have been a thorn in the side of many fuel dealers, but you can make them more manageable and customer-friendly while reducing your costs and eliminating hassles – all by enabling customers to enroll online through your website.
Online enrollment reduces the administrative chores associated with price protection. When you enable customers to arrange and/or finalize their own contracts online, you compress the enrollment process into as little as a few minutes, and you can make the process completely automatic and eliminate virtually all the busy work.
By streamlining the enrollment process, you make price protection a better proposition for both your customers and your staff. Customers benefit with a fast, simple process that they can complete online promptly and at their own convenience. Your staff gains too, because they'll spend less time creating, printing, mailing and filing contracts.
Online solutions such as PriMedia's PricePoint™ modernize your price protection programs. You add a price protection portal to the company website where customers can execute legally binding contracts that can account for every variation in price protection.
You can offer pre-pay, fixed price, capped price and other contract types.
You can build administrative fees into the contract as a single payment or as a per-gallon charge.
You can include as many fields as you want in your contract.
Discounts and special pricing can be customized for a particular account.
A "lock-out" function can require new customers without applicable usage history to call the office for enrollment.
Authorized users can override company defaults.
Expiration dates on price protection offers can be set to your specifications.
Digital signatures are legally binding.
PricePoint can integrate with any back-end system that has data export capability.
Faster and Less Costly
Online enrollment also enables you to shorten the window for the customer to accept the contract offer. Rather than send a contract by mail and give the customer a lengthy window to sign and return the contract, you can develop a contract over the phone and set whatever approval deadline you want. You then generate a PDF of the contract and e-mail the customer an authorization code that enables them to retrieve the contract electronically and finalize it with a digital signature.
You can save even more of your staff's time by enabling current customers to create and execute their contracts online with no staff intervention at all. You simply input your contract form, prices, fees and terms in the price protection application so that the customer can choose the plan and gallons that they prefer and create the contract online.
Each dealer decides how much control they want to maintain over the enrollment process. If you use an advanced back-end system that transfers customer data easily among application modules, you can automate the entire enrollment process so that the contract terms are reflected in the customer's account without any manual data entry. With a less nimble back-end system, you won't be able to avoid all the data entry, but you can reduce the busywork and avoid mailing contracts and waiting for customers to return the signed versions. 
A Better Customer Experience
In addition to the in-house savings of time and money you'll reap with online price protection, you'll also make enrollment a much better customer experience. Rather than undertaking a multi-step process that involves a phone call, a trip to the mailbox and a few days of waiting, your customers will be able to enroll in just minutes.
Instantaneous self-service through the Internet is a vital differentiator for fuel companies in 2012. The future belongs to companies that give customers want they want, and many of them want to conduct business online without having to make a phone call. They have grown accustomed to the convenience that they experience with online retailers like Amazon, Dell and Staples, and they'd love a similar level of service from their home comfort company.
Some fuel marketers are reluctant to invest in online functionality, and that's understandable. The investment can be significant, and online functionality doesn't necessarily yield a huge boost in profitability upon deployment. Much of the value of deploying online price protection and similar programs – online account management, online loyalty rewards, electronic bill presentment – is in transitioning the company to a contemporary business model that has appeal and staying power.
You could continue to rely on the telephone and U.S. Postal Service to conduct business, but your company would become more anachronistic and less relevant with each passing year. Your market share would continue to shrink as more aggressive competitors moved to accommodate today's Internet-savvy customers.
If you are in a competitive market and planning to stay in business and pursue a growth agenda, it is essential that you make a healthy investment in online convenience. Whether you offer full-service home comfort or discount fuel, customers will become increasingly intolerant of a telephone-centric communications model.
Rather than call you, many customers want to perform virtually every transaction online, and you need to accommodate them if you want your customer service to be considered truly excellent.
Your Price Protection Portal
To make price protection enrollment available online, it's best to create a portal that combines functionality and information. Customers need to understand what they're doing when they're signing up for price protection, so you'll want to provide effective documentation.
Consider adding the following elements to help customers with their decisions:
A primer: Explain what price protection is and how it works. Introduce customers to the different types of programs.
An audio or video introduction: You can post a short video or audio clip that introduces price protection, explains the benefits and instructs customers on how to use your enrollment program.
Program descriptions: Publish a description of each program explaining how it works and how it differs from the other options.
Visual aids: Use charts and graphs to illustrate how a cap price works.
Pros and cons: Protect yourself by spelling out very clearly the plusses and minuses of each program. Make it very clear that there is no single program that can guarantees the highest savings in a given year. Explain, for example, how a prebuy contract can lock customers in to a higher price in a falling market.
Explain fees: If you charge a fee for a cap program, provide a straightforward explanation of how much it is and why it is necessary.
Customer obligations: Explain that the customer is signing a binding contract and that they are required to fulfill their obligation by buying the contracted oil regardless of where market prices go during the heating season.
Frequently asked questions: A question-and-answer format can be very informative.
Link to state resources: If your state has laws that regulate price protection, provide links to any pages on state websites that explain the law.
By anticipating and answering all questions, you're providing precisely the service that many of today's customers want from their service providers. They'll appreciate you for making their purchase convenient and for providing the information they need to make a sound choice.
Empower the Customer
When boosting your online self-service capabilities, aim to create the best possible customer experience. Install an online account management application like PriMedia's InVue that enables customers to log in; look up their accounts; view past deliveries and service calls; and manage pending transactions. Online account access gives customers the kind of control that they have come to expect in e-commerce.
For the ultimate in customer service, create a loyalty rewards program with an online portal. With a program like PriMedia's OnPoint™, you enable customers to accumulate reward points for every transaction and track them online. You can create a selection of redemption options that includes discounts on company services and merchandise, and customers can go to the website to check and redeem their points.
With a robust set of self-service applications, your site will get more customer visits and become a more effective marketing venue. Plan to use the pages that get the most traffic – the home page, the account log-in page and the rewards program page – for your most timely promotions. You'll get more mileage out of your online investments and set the stage for cost savings in other areas.
Your company website can deliver tremendous value and savings when you commit to online customer service. This is particularly true with online price protection enrollment, because you can reduce your administrative costs while improving your customer service. Move your price protection online this year, and let technology improve your bottom line. 
Richard Rutigliano is President of PriMedia, Inc., a full-service Advertising/Integrated Marketing Communications/New Media firm with offices in New York City, Long Island and Boston.