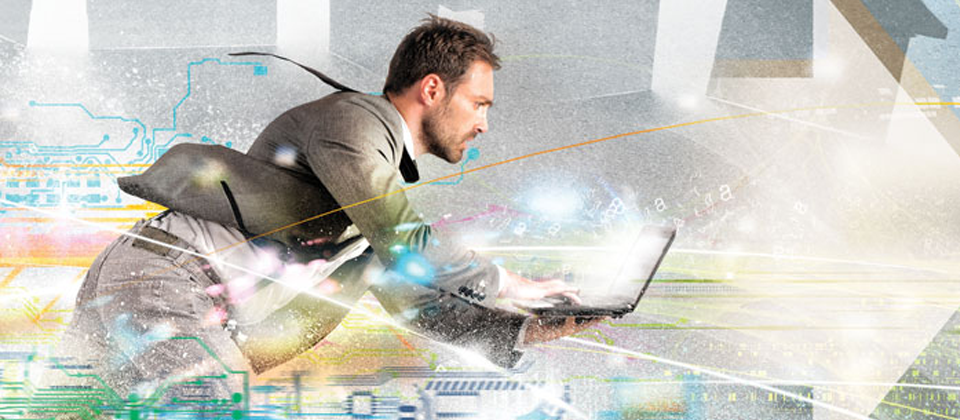 Sign up customers online, and spread the good news about heating oil
By: Richard Rutigliano, PriMedia Inc.
Heating oil is on a roll. Prices are down by more than $1 a gallon. Increased U.S. production is making oil more readily available than it was several years ago. And ASTM International has approved the use of Bioheat® fuel containing 20 percent biodiesel.
These factors add up to great news for heating oil customers, who are now paying much less per gallon than they were at this time last year. Not only is the price better, the oil is burning cleaner thanks to reductions in sulfur content and increased biodiesel blending.
Unfortunately, most policymakers are still caught in the thrall of natural gas and renewable energy and have not bothered to notice that heating oil has closed the gaps on price and emissions. This means dealers and the Oilheat associations are once again forced to make their own case to consumers.
Locking In Prices Online
The heating oil price decline that began last summer cannot reverse years of market erosion, but it can reduce the rate of customer losses by making heating oil easier to afford.
Individual dealers can take advantage of lower prices by securing accounts for the season ahead with new price protection contracts. Prices are at some of the lowest levels since 2010, and customers can be expected to have an unusually high interest in securing next winter's heating fuel this spring and summer.
Dealers can satisfy that motivation by making pre-buy programs available as early as possible and promoting them. Customers will probably have a lot of interest in traditional fixed-price programs that include advanced purchase, but hedging experts strongly recommend price caps as a better option. As low as prices look today, they could go lower still, which could make fixed-price customers who buy now very unhappy next winter. If you have offered both fixed-price and price-capped programs in the past, it makes sense to offer the same for 2015-16.
Whatever price protection options you offer, give customers and prospects the convenience they want with online contract execution. Create a price protection portal on the company website powered by a real-time price protection enrollment system such as PriMedia's PricePoint. The software enables you to create price protection contracts and post them online for convenient execution by your customers.
You can require customers to arrange the contract terms with a company representative, or you can enable customers to enter their own gallon amounts and then sign and execute their own contracts.
With online contract execution, a customer can act quickly once they decide they want to protect their price for next winter. Any time that you have a price protection offer available, they can execute a contract in one business day, even if they have to call the office first to arrange the terms.
Answer All Questions
Provide support for customers who are looking for price protection with excellent informational resources that are located on the price protection page or just a click away. One of the most prominent entries should be an explanation of what price protection is and why a customer might choose it. Explain clearly that price protection enables customers to buy in the way that is most comfortable for them, and that each choice involves risks and/or costs. State that you are offering the customer choices, and make it clear that price protection is not a guaranteed win. Keep the tone positive and professional, and emphasize the value of your company as a service provider.
Highlight the unusual nature of price protection so that customers can appreciate the value you are offering and understand why certain price protection contracts carry a price. Their gas station won't guarantee their prices nine months from now, and neither will their grocery store. But you are willing to eliminate the risk of inflation for them while also enabling them to access any price decreases that might occur. There is real value in providing that combination of certainty and flexibility, and there are costs involved. It's best to be completely straightforward and forthcoming and let customers make their choices. Some people would never pay a fee to protect a price, but others would. The best thing you can do is offer an attractive range of choices with clear explanations.
One of the risks of pre-buying is that the customer will wind up spending more than if they had simply decided to float with the market price. Acknowledge this fact, and use it to highlight the capped price program, which eliminates that particular risk. Be very clear that the company needs to buy the fixed price oil in advance and that you will pass on the cost of canceling the contract to the customer if they renege. These are reasonable provisions, and your best choice is to explain them clearly to establish a clear understanding between company and customer.
Include a brief explanation of how each program works so customers will understand how a fixed price varies from a cap price. Some customers might be nervous about pre-buying, so it helps to reassure them about your company. If you have a long history or reliable service to your communities, highlight that fact so that customers will feel safe pre-buying from you. Post credentials such as your memberships in Angie's List and the Better Business Bureau to help customers feel more comfortable, and include buttons to your customer testimonials and reviews.
Discuss All Payment Options
Price protection is really about reducing uncertainty around future heating costs, and customers who are interested are probably also open to the idea of a budget plan, which also builds in certainty. Be sure that your price protection portal includes a discussion of all the payment options your company offers.
A budget customer tends to be a very valuable customer, so it makes sense to promote the budget program prominently in the price protection portal. Consider creating a tight integration between the cap and budget programs so that customers are relying on you to keep their price under control and treating their heating fuel as a monthly expense.
Customers like freedom of choice, so spell out all the combinations and choices and, if possible, enable customers to change their payment option while they are choosing price protection. If they can add a service contract or a budget payment option, they'll appreciate the convenience.
Enrolling price protection customers is the most direct way to capitalize on the improved oil supply and prices, but it's not the only way; you can also use the occasion to strengthen customers' appreciation of heating oil and your company.
Rather than focus on price, which has shown it can change in a heartbeat, focus on the primary driver of today's lower prices: increased U.S. oil production. Send customers a letter, or put an article or two in the company newsletter pointing out that American oil production is at its highest level since 1987. Note that an increased supply generally improves the price, and that greater U.S. oil production reduces our reliance on the Iran, Iraq and other overseas producers.
You can also reference ASTM International's approval of B20 Bioheat fuel. Point out that oil burners are versatile enough to run on petroleum or renewable biodiesel, so encourage customers to appreciate the longevity of their fuel choice.
Tell your customers how ultra low sulfur heating oil and biodiesel can combine to create a fuel that is cleaner to use than natural gas, without the methane pollution that natural gas creates. Point out that heating oil and diesel are virtually identical, and there is virtually no risk of a supply shortage.
At the same time, help them understand the truth about natural gas. Tell them how environmentalists have largely turned against natural gas expansion due to the serious methane emissions that occur throughout production and distribution. Point out that natural gas distribution systems are old and leaky, and that natural gas ratepayers will likely foot the bill for billions of dollars worth of repairs that are needed to prevent more natural gas explosions like the one that killed two people in Manhattan in March.
While you're at it, point out the risk of spending thousands of dollars for a fuel conversion that might never pay off—in any way. And remind customers how much they appreciate knowing your company is meeting all their home comfort needs with proven value and reliability.
Even if policymakers can't see straight when it comes to heating oil, your customers should know that they are using an excellent fuel with a solid future.
After years of pummeling by low natural gas prices and pro-natural gas public policy, the heating oil industry has reason for optimism. The National Oilheat Research Alliance is back. U.S. oil production is rewriting the supply and price equations. Biodiesel producers are investing in the Bioheat brand. And ASTM International has green-lighted B20 Bioheat.
Take advantage of all the positive developments to strengthen your company and attract more business in 2015. If you'd like help enrolling price protection customers online or communicating with customers, PriMedia is happy to help. Please call me at 800-796-3342 or email me at rrutigliano@primediany.com to get started.